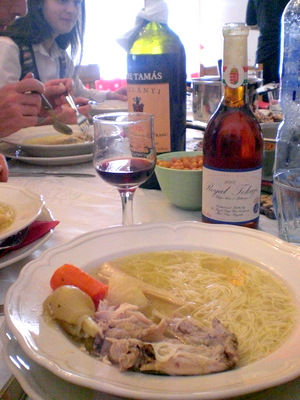 Dear All,
We just got back from the Old Continent. It was a jolly good time there with lots of snow, chilly but sunny days. The food was wonderful but many ingredients have changed since my last visit in 2008. Viola discovered a range of new savours which she really enjoyed to try out…like raw butter and handmade mangalica (Hungarian traditional pig breed) sausages.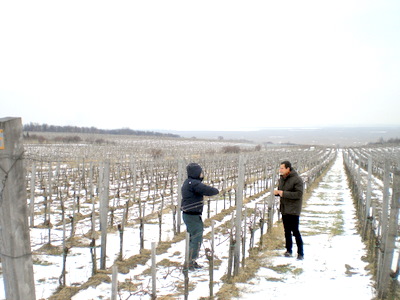 We spent a lovely day at Weninger`s winery which was a very constructive time for us to see around the vineyards, the cellar and of course a superb discussion upon biodynamic agriculture! We both shared so many ideas which we developed through experiments and observations!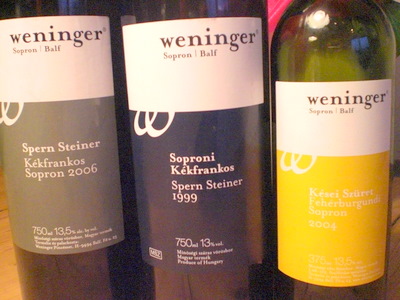 This weekend I am off to Tokyo where there are two events taking place, one is at a home where GG veggies and Weninger wines will be blend to the audience who love both vegetables and wines. We shall open a 2004 Spern Steiner Kekfrankos magnum for fun! The second night is organised in an exclusive restaurant with 12 invitees where GG products will be matched with Hungarian wines. I am looking forward so much! Our Tokyo friend, Funa has managed this tour for us.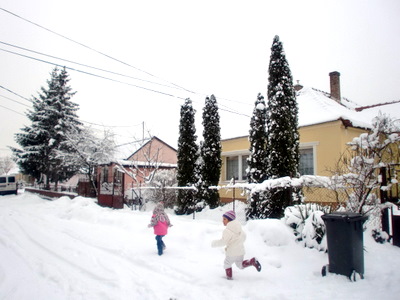 Other news are at Amakara Techou`s new issue (March) with borage and Boccio restaurant, Osaka. We brough some blossoming vintage wines back from Hungary, please see soon at our webshop for further details…